February Fever #2 at Hadaya
Special Online Sales
It's our site's 2nd year anniversary and our 20th year online so we are celebrating it all month long with special sales & deals. Here are our magical opportunities for the #FebruaryFever of 2019 -
#MondayMadness

- Every Monday, one or more of our designs will go on sale (

30%-40% off

) for just 12 Hours starting 10am ET / 7am PT.

#BonusSale

- on the last Wednesday of February a special bonus sale!
Flat Name Circle special sale - ALL MONTH LONG - Our simple necklace and it's bundles deal all discounted, with new Hadaya Amulets options.
50% off International & 25% off Express Shipping - ALL MONTH LONG !!!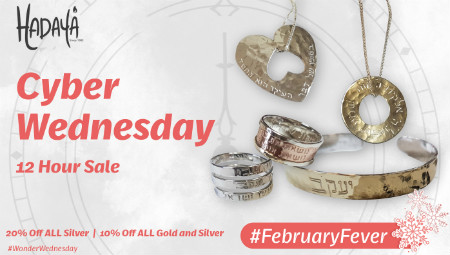 Feb' 27th - 12 Hour Bonus Sale - Cyber Wednesday
20% off all Silver - Use coupon code HAD20
10% off all Gold and Silver - Use coupon code HAD10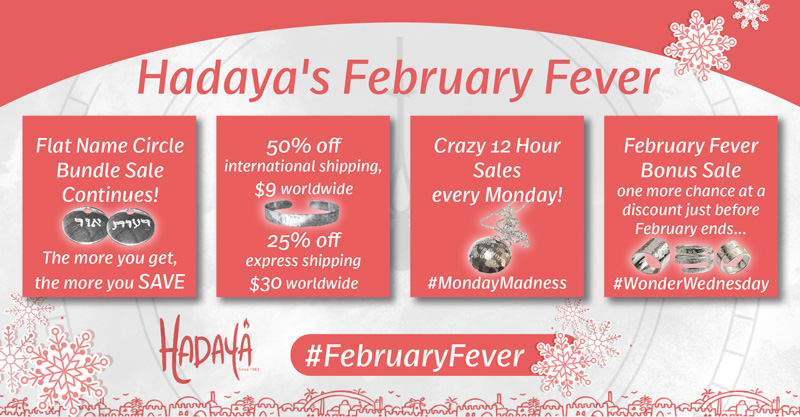 Every Monday (4th, 11th, 18th & 25th) Hadaya Crazy 12 Hours Sale (10AM - 10PM ET).
2.4 - Classic Madness $50 $72

Classic Yeshiva Ring - /rings/classic-yeshiva-ring?isl=fever
2.11 - Flat Madness $55 $85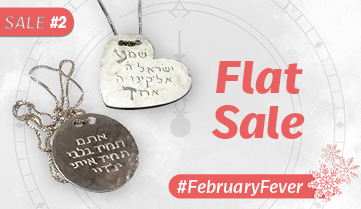 Flat Heart - /necklaces/flat-heart?isl=fever
Flat Circle - /necklaces/flat-circle?isl=fever
2.18 - Domed Madness $55 $85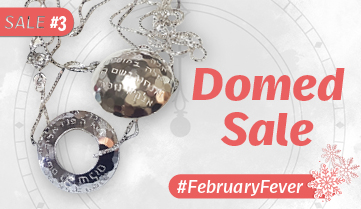 Domed Circle - /necklaces/domed-circle?isl=fever
Domed Bagel - /necklaces/domed-bagel?isl=fever
2.25 - Original Madness $55 $85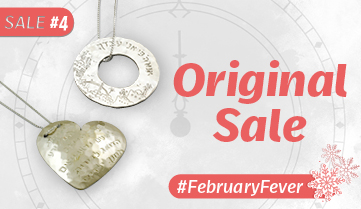 Heart - /necklaces/heart?isl=fever
Bagel - /necklaces/bagel?isl=fever