Anniversary Gifts
For over 30 years we've been making Anniversary gifts to couples around the world.

Following your feedbacks, we learned which designs and quotes are best as Anniversary gifts for a special occasion.
The right combination of design and quote will not only be a souvenir of that day, but a piece which will accompany your partner for years to come.
Finding the right quote
Our designs are Hebrew Engraved by Hand, use Hadaya's Book to find inspiration for personal engravings.
It's common to add a personal massage on the back. All Hebrew engravings are free of charge.
Below, are few of the most popular quotes our customers choose to engrave on their Anniversary gifts, you can combine it on the front or the back of any of our top 6 Anniversary gift designs by selecting and clicking "Show in Store" to view your personalized design.
Quote:

Design: Front/Back:


Our Top 6 Anniversary Designs
FOR HER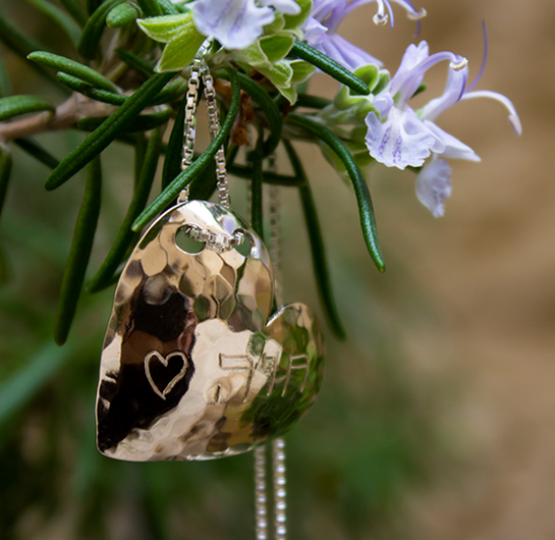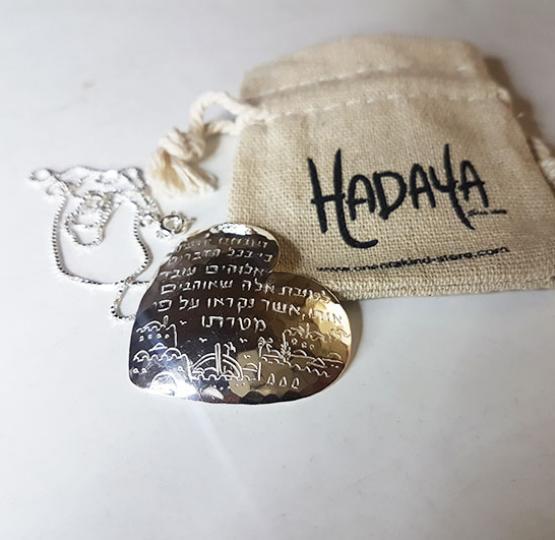 Domed Heart, hammered by hand. Personalized with your Hebrew engravings. You can never find two exactly alike.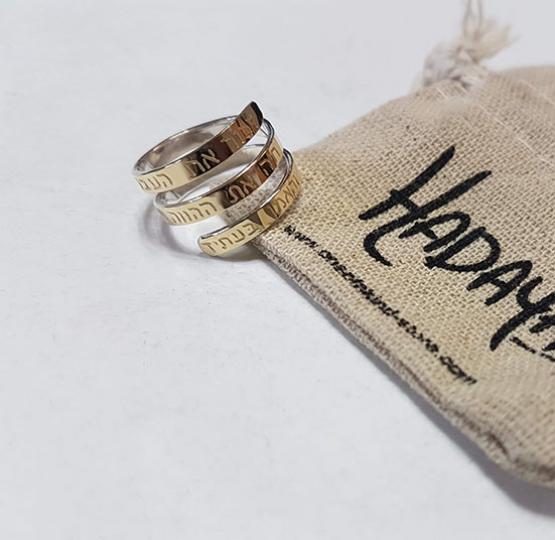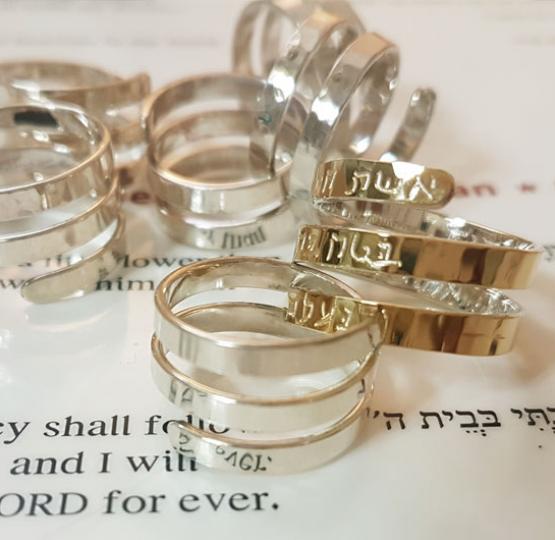 Always a fan favorite - the Triple Spiral Ring. Engraved all the way around or just a few lines on the front, it can carry a lot of text. A personal note inside the ring will be known and seen only by the owner.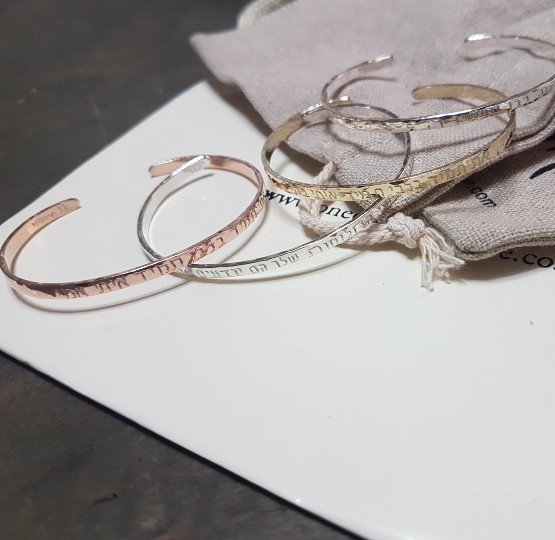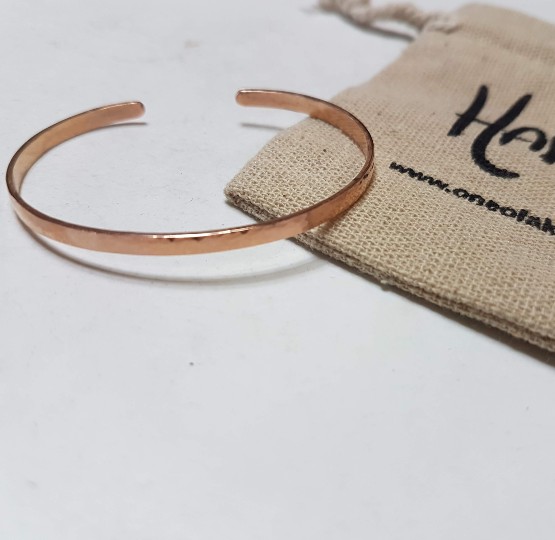 Our 9K rose gold Thin Open Bracelet is extra light, yet has great presence. With Hebrew engravings looking like small decorations, it will surely look perfect on a your beloveds' wrist.
FOR HIM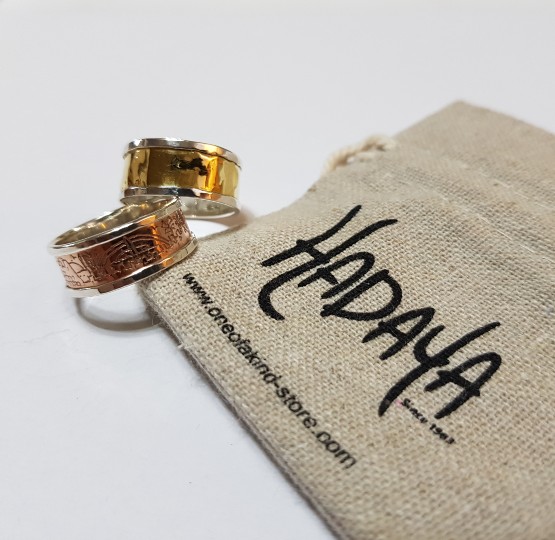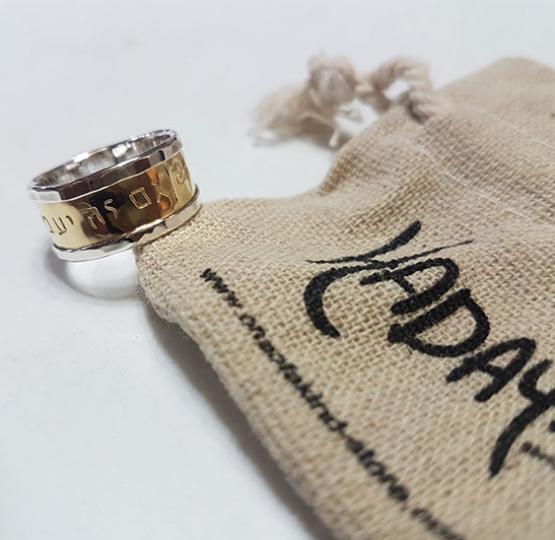 The original "Banks" ring design, in gold and silver. Hand made and engraved in Jerusalem. Unique, personal, one of a kind.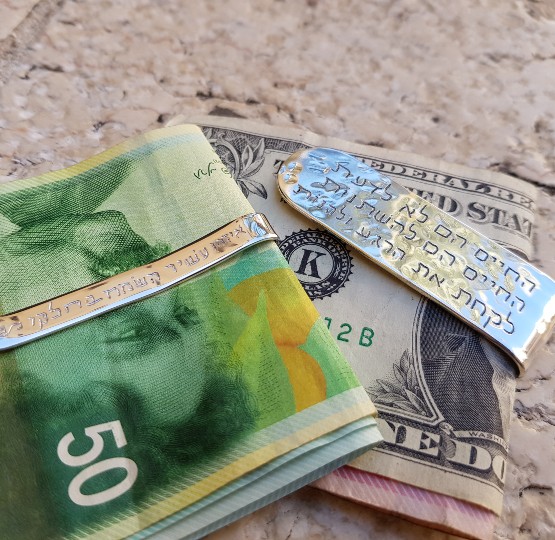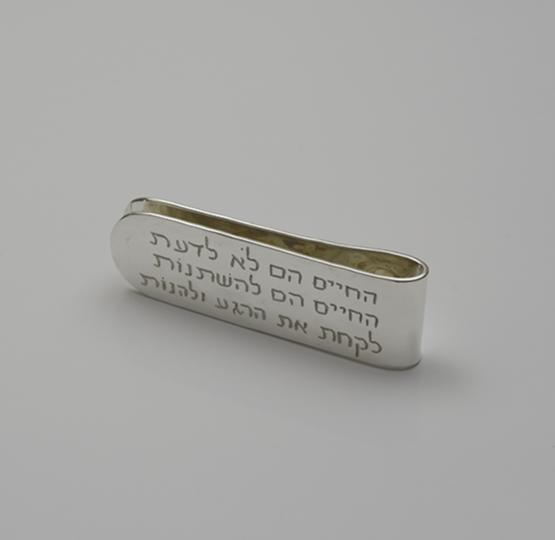 Hand made Silver Money Clip. The custom engraving is a daily reminder of what importantt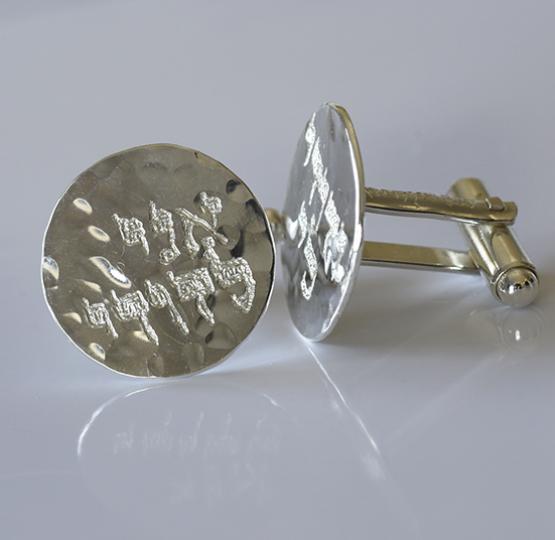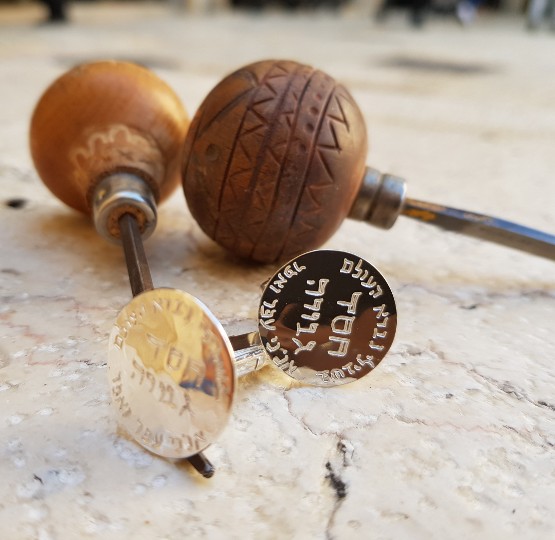 For men who wear cufflinks these are the perfect gift. Customized with your own words, elegant and stylish.