Cyber Monday & Black Friday Madness!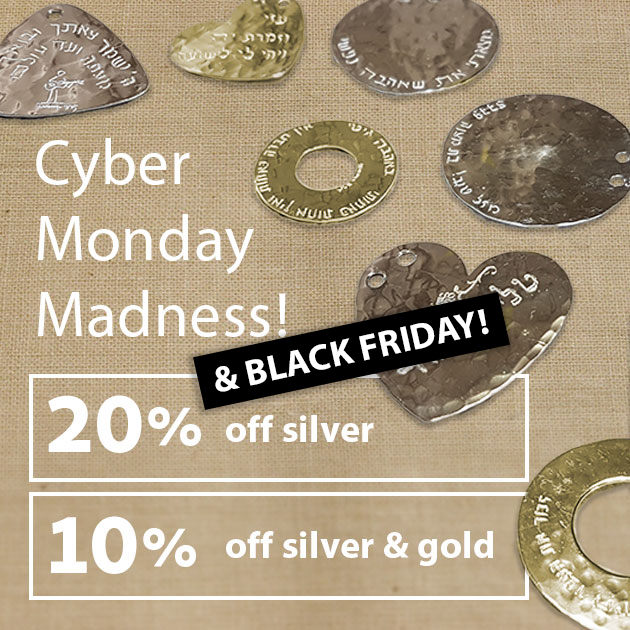 12 Hour Crazy Sale on Nov. 27th and 30th (Black Friday and Cyber Monday)
This is our third time joining the online community in celebrating online shopping during Black Friday/Cyber Monday 2020.
We've added Black Friday to the mix due to Covid19 limiting physical sales.
Our entire silver collection (expect for Judaica) will sell for 20% off using the coupon code - CYM20
Our entire gold and silver collection will sell for 10% off using the coupon code - CYM10
Clock will start counting down on 11.27 and 11.30 at 5pm Israel time / 10am EST / 7am PT
*Sale does not include Judaica, Sale Box or any 14k Gold / 9k Gold Designs.